School Library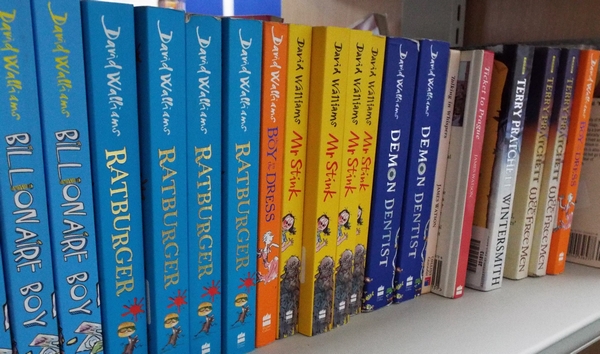 Home to over 2000 fiction and non-fiction books, the recently refurbished Bredon Hill Academy Library is open every lunchtime from 11.50am – 12.35pm. Many of the new books in the library were bought using money raised by the Book Fair, which takes place twice a year. It is staffed by teachers, teaching assistants and Year 8 librarians, all of whom can assist students in choosing books that are appropriate to their age and interests. Students may select up to two books at a time and may keep their books for a period of up to four weeks. Books may be renewed for a further four weeks provided that no one else has reserved them.
The Library is a calm, quiet place where students can come to read or work at lunchtimes. During lesson times teachers may bring their classes to the library to work or read, and our volunteer adult readers listen to individual children read in the library on a regular basis.
Reading is central to teaching and learning at Bredon Hill and all students are expected to have a reading book with them at all times. Please encourage your children to make good use of the library – it is a resource for their use.
Links to reading lists
KS2
http://www.booktrust.org.uk/books/children/booklists/243/
http://www.wordsforlife.org.uk/searchbooks?keys=&field_booksuitable_value_many_to_one=9-12
http://www.lovereading4kids.co.uk/genre/9/9-plus-readers.html
KS3
http://www.booktrust.org.uk/books/teenagers/booklists
http://www.lovereading4kids.co.uk/genre/12/11-plus-readers.html